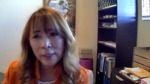 Biography
Akemi Prochaska was the previous owner of Robata who owned and operated the restaurant for 10 years. Robata is a Japanese Grill and sushi bar in Carmel California. Akemi was born and raised in Japan. Later she moved to the United States as an adult where she started a family and eventually owned and operated Robata.
Summary of Transcript
(00:00:00) Vince Sercia and Sandra Sabath interview Akemi Prochaska about owning the restaurant Robata in Carmel California (00::43) Akemi goes over her experience getting into the restaurant industry and how she acquired the restaurant. (00:3:11) Akemi explains her favorite dish in the restaurant and her experience moving from Japan to America (00:06:15) Akemi explains different ways she did and different Americanize her food (00:08:40) Akemi goes into detail about how she made ties in the local community and how that can help benefit her restaurant. (00:10:16) Akemi goes over how she grew up in a business and how that helped prepare her for owning a restaurant and running a business one day. (00:13:30) Akemi details the best part of owning her restaurant.(00:15:00) Akemi explains her experience cooking before owning her restaurant. (00:16:00) Closing thoughts about owning her Restaurant.
Interviewer
Sandra Sabath; Vincent Sercia
Recommended Citation
Sabath, Sandra and Sercia, Vincent, "Interview with Akemi Prochaska (Robata Grill & Sake Bar)" (2021). Pacific Food Empires. 1.
https://digitalcommons.csumb.edu/asia-pacific-foodways_interviews/1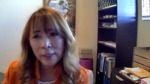 COinS