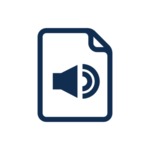 Biography
Robert and Gina are co-owners of a breakfast spot located in Marina. They both work Together to make Daddy City Diner a family friendly place to eat a american filipino fusion meal. The restaurant focuses on a customer satisfaction rate rather than how much money they make or how popular they are. Regardless, Daddy City Diner is popular among the locals and has regulars lining up almost every morning for a hot plate and a cup of coffee. Both Robert and Gina were raised in the area locally and learned filipino cooking from their parents and family. Robert has had two other restaurants in the past and currently runs this establishment with his wife. Both of them like to show their culture of food and family through their work with Daddy City Diner.
Summary of Transcript
(00:00:00) G.F and R.F introduce themselves and get settled with us to talk about their business. (00:01:05) We talked about how the current world pandemic has affected their work and the behind-the-scenes life behind running a restaurant. (00:03:35) Robert talks about what inspires him and helps him and his restaurant succeed. We talk about his goals and what he wants for the place of business. Robert and Gina talk about their challenges and issues and how they learned so much from the mistakes they had to go through. (00:6:25) Advice is given about how to succeed in this type of business. (00:09:00) We talk about how their potential future goals for the location can change depending on customers and regulars. (00:11:12) We talk about the way food can be considered traditional and not traditional, and the culture we live in and what they prefer. (00:12:05) New foods and dishes are mentioned and Robert and Gina talk about business strategies that work and might not work. (00:13:15) We talk more about the owners food favorites and a little more about their culinary history and future regarding food. We even end up talking about Karina's current position in the food industry, baking at Sweet Elena's.
Interviewer
Karina Baltazar; America Ventura
Recommended Citation
Baltazar, Karina and Ventura, America, "Interview with Robert Fajilan (Daddy's City Diner)" (2021). Pacific Food Empires. 10.
https://digitalcommons.csumb.edu/asia-pacific-foodways_interviews/10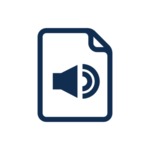 COinS