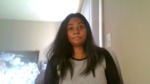 Biography
Shayal Singh is the daughter of the owner of Steve's Indian Filipino Market. This is her third year working at the store and she is also a nurse. Shayal Singh was born and raised in Fiji, her father came to the US before her. Her father received the store from her cousin since they could not keep up with this and another store they had.
Summary of Transcript
(0:29) Shayal Singh gave a brief introduction about herself, her home background and spoke a little about Steve's Indian Filipino Market. (3:18) She explains how long they have been in the food market. (4:22) She explains what her favorite part about being in the food business/industry is. (5:23) She explains how it was to build a clientele. (10:34) She explained how COVID-19 affected her business. (14:32) she tells what inspired her father to choose the food market as a business. (16:23) She explains what is her least favorite part about working in the food industry. (21:13) She talks about how her being an Asian-American individual has affected her business in the food industry. (23:27) She talks about how with the shutdowns that are being put in place now, has that affected your market. (27:09) She describes the food she sells at her market. (37:33) She talks about how if there was something she would change about her business, either in the past or now, what would it be. (41:22) She talks about the goals she had when you first opened and what goals she has now?
Interviewer
Harpunit Kaur; Tere Hernandez-Gallegos
Recommended Citation
Kaur, Harpunit and Hernandez-Gallegos, Tere, "Interview with Shayal Singh (Steve's Indian Filipino Market)" (2021). Pacific Food Empires. 4.
https://digitalcommons.csumb.edu/asia-pacific-foodways_interviews/4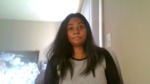 COinS