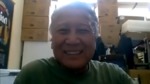 Biography
Masayasu Fukushima is a 1st generation Japanese American who graduated from Tsuji Culinary Institute in Osaka, Japan. Masayasu then traveled Europe, working as a chef in several countries before moving to America to work in the San Francisco area, before opening his own restaurant in Monterey.
Summary of Transcript
(00:00:00) Masayasu Fukushima gives us a brief introduction about his culinary background, and how he came to open his own restaurant in Monterey. (00:12:50) Mr. Fukushima talks about his favorite items he serves on his menu, sushi, and what it means to him. (00:15:17) He then talks about where he gets his ingredients imported from, and how his business has contributed to the Asian American community over the last 20 years. (00:21:39) Mr. Fukushima then talks about how social media has helped Japanese restaurants to grow in popularity in America, and talks about what "traditional" food means to him, and how it sets him apart from other restaurants. (00:27:38) Mr. Fukushima closes the interview with talking about the various roles he's undertaken for his business, and how the Covid-19 pandemic has affected him and his business.
Interviewer
Micah Iwata; Carson Cox
Recommended Citation
Iwata, Micah and Cox, Carson, "Interview with Masayasu Fukushima (Ocean Sushi Deli)" (2021). Pacific Food Empires. 5.
https://digitalcommons.csumb.edu/asia-pacific-foodways_interviews/5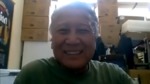 COinS