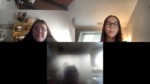 Biography
George Manabe is the owner and creator of Keoki's Hawaiian BBQ in Marina, California. Being born and spending 38 years in Honolulu, Hawaii, George spent a lot of time working in the kitchen. It was there, in those 20 years of making plate lunches, where he learned to make his own authentic cuisine. However, he was not always in the restaurant business as George used to be a car salesman after his years of making plate lunches. It was his colleagues whom he cooked for that convinced him he should open his own restaurant. Now, Keoki's is favored by many locals and praised by all who visit.
Summary of Transcript
(01:29) George begins introducing himself as the owner of Keoki's Hawaiian Barbeque. (02:33) George begins explaining how he named the restaurant Keoki's after his only son. (03:06) George talks about his life experiences and growing up in Hawaii. (12:40) George is explaining the type of cuisine that Keoki's provides. (27:34) Chelsea and Isabel begin closing remarks and thank George once again for his time.
Interviewer
Chelsea Gabbard; Isabel Cabrera
Recommended Citation
Gabbard, Chelsea and Cabrera, Isabel, "Interview with George Manabe (Keoki's Hawaiian Barbecue)" (2021). Pacific Food Empires. 7.
https://digitalcommons.csumb.edu/asia-pacific-foodways_interviews/7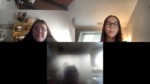 COinS