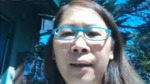 Biography
Ms. Chan is a first-generation Chinese American born and raised in Hong Kong, China. Ms. Chan and her husband immigrated to America with dreams of owning a restaurant. They are now residents and business owners in Marina, California. Ms. Chan came to America and worked in many different types of restaurants, but found employment in Chinese restaurants to be a comfortable place to work as she was fluent in the Mandarin language and was learning to speak English. This experience brought Ms. Chan to the realization that she wanted to get a higher quality of Chinese cuisine to the Marina community. Ms. Chan now owns and operates a small Chinese eatery called Ho Wahs. She rents a small space in an older strip mall in Marina, California, creating local specials. Ho Wah's, known as the Hidden Gem, was described as a dream come true by Ms. Chan and a place she always wanted. She prides herself on creating family recipes handed down from both her and her husband's ancestors. A fusion of generational recipes, Ms. Chan only uses fresh ingredients to prepare her dishes, never canned products or MSG. Since opening Ho Wah's, Ms. Chan and her husband have strived to use the highest quality of fresh ingredients in her food preparation. Ms. Chan is an active member and contributor to the Marina community, helping those in need with her traditional family recipes that create Ho Wah's unique Chinese cuisine.
Summary of Transcript
(0.31:18) Ms. Chan explains the reason for making Ho Wah's cuisine by using only fresh ingredients and the cultural influence of not using MSG in her dishes. (0.27:57) Ms. Chan acknowledges how the restaurant industry has become impacted by COVID and the community members she teamed with to help those in need. (0.23:05) Ms. Chan explains a dish she wants to introduce to the American public from her grandmother's recipe and the importance of her family ancestry and traditions. (00:15:03) (0.17:15) Ms. Chan speaks to her favorite comfort food. (0.12:46) Ms. Chan speaks to the operations of the Ho Wah restaurant and the difficulties that have arisen since the pandemic. She talks about food quality, expenses, and why she opened her Chinese restaurant in Marina, California. (0.08:13) Ms. Chan offers her incite to how China and America differ in facing the struggles of the pandemic. She also shares her business is impacted by the often abuses of customers who take advantage. (0.04.11) Ms. Chan discusses the possible development of a cookbook and speaks of the challenges in making Chinese cuisine in the home.
Interviewer
Judi Davis-Deacon; Mimi Ghosh
Recommended Citation
Davis-Deacon, Judi and Ghosh, Mimi, "Interview with Ms. Chan (Ho Wah Restaurant)" (2021). Pacific Food Empires. 8.
https://digitalcommons.csumb.edu/asia-pacific-foodways_interviews/8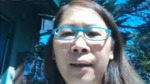 COinS