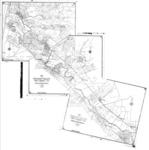 Subject
Composite Map of July 1905 Maps of the Salinas Valley Beet Districts 1 through 4 of the Spreckels Sugar Company.
Description
This is a composite map created by Stetson Engineers, Inc of the1905 Spreckels maps depicting the water distribution system of Spreckels Sugar Company, District No. 1 through District No. 4, including the sugar beet growers in Salinas River Valley, Monterey.
Source
Water Resources Library, University of California at Berkeley; Stetson Engineers, Inc.
Disciplines
Arts and Humanities | Education | Physical Sciences and Mathematics | Social and Behavioral Sciences
Recommended Citation
"1905, July – Composite Map of the Salinas Valley Beet Districts No. 1, through No. 4 - Spreckels Sugar Company, composited by Stetson Engineers, Inc." (2017). Groundwater Basin Maps. 13.
https://digitalcommons.csumb.edu/hornbeck_cgb_4/13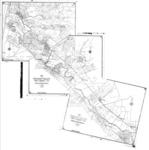 COinS