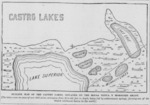 Title
1896, Jan. 19 - A New Water Supply Source, Castroville Lakes to Yield Eighty Million Gallons a Day, San Francisco Call, Vol. 79, No. 50.
Subject
January 19, 1896, San Francisco Call article regarding the availability of eighty-million gallons of water in the Castroville Lakes, situated on the Bolsa Nueva y Morocojo grant, that could be sold for domestic purposes to northern communities.
Description
The San Francisco Call reported about a plan to supply water to San Francisco City and County, cities of San Jose and Oakland and the towns of Berkeley and Alameda through a pipeline from Castroville lake system located on Bolsa Nueva y Morocojo land. With the article, S. L. Hansborough, the engineer involved in the plan, filed as Appropriator and Locator, a Notice of Appropriation and Location for five thousand inches of water to sale for domestic use. The means to divert the water was by pumping water out of the Temblaldera Slough into pipes that would deliver the water to northern communities.
Source
California Digital Newspaper Collection
Disciplines
Education | Law | Life Sciences | Social and Behavioral Sciences
Recommended Citation
"1896, Jan. 19 - A New Water Supply Source, Castroville Lakes to Yield Eighty Million Gallons a Day, San Francisco Call, Vol. 79, No. 50." (2018). Miscellaneous Monterey and San Luis Obispo County Documents and Reports. 25.
https://digitalcommons.csumb.edu/hornbeck_cgb_5/25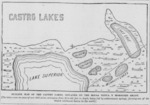 COinS