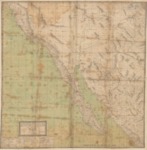 Subject
1823 Mexican map depicting Northwest Mexico and Mexican territories including Alta California, Arizona and New Mexico.
Description
A detailed 1823 map was prepared by José María Narváez, a well-known Mexican mariner, engineer, and cartographer. The map extends from the Rio Grande westward to include northwestern Mexico, Baja and Alta California, as well as Mexican territory in what became Arizona and New Mexico. The map shows the Pacific coastline, the lands inhabited by different Indian tribes, and the route of the 1775 expedition of Juan Bautista de Anza from Monterrey, Mexico, to California and back. Red lines demarcate the boundaries between Alta (Upper) and Baja (Lower) California and between the four districts of Alta California (San Diego, Santa Barbara, Monterey, and San Francisco). Symbols used indicate presidios, haciendas, ranches, mines, sources of water, cities, towns, and pueblos. A table in the lower-left corner, lists the missions and the number of their neophytes at the mission and within the districts. The map is especially valuable because it reflects the territories inhabited by the different Indian tribes of the region.
Source
Cartographic and Study Archive, Geographic Center of the Army, Madrid, Spain.
Disciplines
Education | Social and Behavioral Sciences
Recommended Citation
"1823 - Carta Esferica de los Territorios de la Alta y baja Californias y Estado de Sonora – from Army Archives in Madrid Spain" (2017). Pre-1824 Maps. 20.
https://digitalcommons.csumb.edu/hornbeck_spa_1_a/20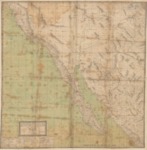 COinS