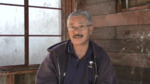 Identifier
FongAlbert_2012_CRP
Description
The primary focus of this interview centered around Chinatown with an emphasis on the Republic Cafe. Mr. Fong's attention to detail leads the interview through many different time periods and subjects as his recollection takes him to different places. Mr. Fong begins the interview with discussing the Republic Cafe, and moves into recollection about what Chinatown was like as a young man. Throughout his interview, we are given anecdotes about his family, the history of Chinatown or stories from the Republic Cafe. We find that much of his father's history is unknown, but what is known Mr. Fong gives us as much detail as he can. Historical detail is placed more on dates and people, while Mr. Fong offers stories of depth when discussing the community and his family. His attention to detail is most prominent when discussing the Republic Cafe, and the community surrounding it, and how it all worked as a whole. By being a part of the process, Fong had an inside look which he is willing to share. Mr. Fong discusses the workings of different Republic Cafe events, and what it was like working at the Republic Cafe during things like large Chinese New Year's banquets. Mr. Fong offers much personal insight as to what it was like growing up not only as a Chinese American, son of Chinese immigrants, but also what it was like to grow up in Salinas' Chinatown. Here, Fong gives insight to the dynamics of his family and who they were.
Interview Date
10-24-2012
Interviewer
Thomas Shefflette; Theresa Eckert
Geographic Coverage
Salinas (Calif.)
Subjects
Chinatown (Salinas, Calif.); Chinese Americans; Chinese restaurants; Cooking, Chinese; Tongs (Secret societies)
Digital Collection
Chinatown Renewal Project
Repository
Archives & Special Collections of California State University, Monterey Bay
Disclaimer
These oral histories express the personal views, memories, and opinions of the interviewee. They do not represent the policy or views of California State University, Monterey Bay.
Recommended Citation
Fong, Albert and California State University, Monterey Bay, "Interview with Albert Fong (2012)" (2012). Chinatown Renewal Project. 9.
https://digitalcommons.csumb.edu/ohcma_chinatown/9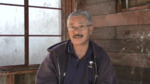 COinS