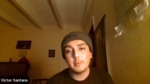 Description
Victor Santana is an 18-year-old, first-generation student at Hartnell. The hardest battle yet has been to be open with family about sexuality. The family still has a hard time accepting Victor for who he really is. Having both parents come from a traditional Mexican family, they have implemented the foundation of raising a child the same way they were raised, with stereotypical gender roles. Victor's father had hoped since Victor was born to be able to raise his only son in a near image of himself. The reality is that his father was raised with strict ideas about gender. The hardest moment in Victor's life is having the courage to come out to the family and share that he doesn't fit the social norms that they expected of him.
Interviewer
Jacqueline Aviles
Digital Collection
Oral History and Community Memory Archive
Repository
Archives & Special Collections of California State University, Monterey Bay
Disclaimer
These oral histories express the personal views, memories, and opinions of the interviewee. They do not represent the policy or views of California State University, Monterey Bay.
Recommended Citation
California State University, Monterey Bay, "Interview with Victor Santana" (2020). LGBTQ Community of Monterey County Project. 6.
https://digitalcommons.csumb.edu/ohcma_lgbtq/6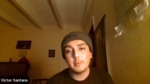 COinS