Writing Waves publishes creative work, research essays, art, and everything in-between by students at CSUMB! Submit your pieces to writingwaves@csumb.edu and write the wave with us!
Current Volume: Volume 5 (2023)
Articles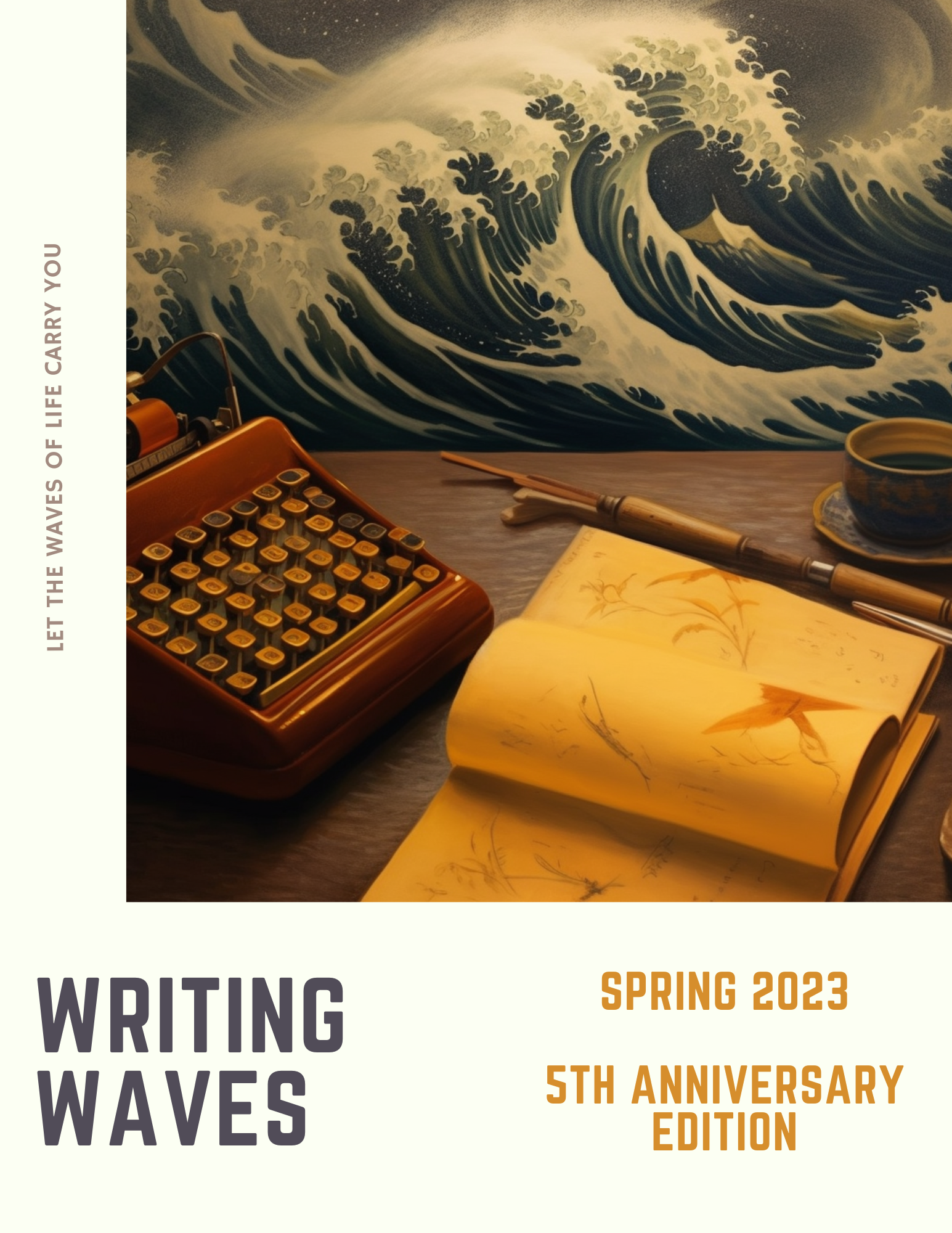 Associate Editors
Gray Anderson
Andromeda Davila
Olivia DeSpain
Max Guerrera
Noah Kozack
Jose Luis Lopez
Branden Padilla
Elijah Ramos
Hailey Sanfilippo
Alec Scaroni
Ciara Stapp
Christian Zagal
Production Manager
Sierra Fishman
Managing Editor
Dr. Kelly Medina-López
5-Year Anniversary Issue
As part of our five-year anniversary celebration, Writing Waves reached out to past editors to highlight their work after Writing Waves. Please enjoy this special issue, which includes a section of work by our past editors.